Who We Are,
Pet Boarding in Provo, Utah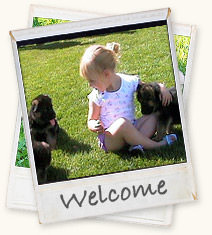 As our clients return from family or business trips they often say: "You know, I never worried one bit about my pet while I was gone". This is music to our ears. Happy pets and happy owners is our ultimate reward.
We believe that giving you an "inside" look at who we are and how we function, will go a long way to helping you feel like many of our old time clients.
Julia Carbajal: (Owner-Manager)
Julia has been dedicated to the animal care field since a very young age. First as a horse enthusiast, jumping and dressage competitor, breeder and trainer. Later, as a Veterinary Technician and Hospital Manager, and since 1996 as owner and manager of Ricmar Kennels. Her vast experience in the health field is invaluable in our quest to deliver back to you a pet in the same, or better condition than how it came to us.
Ricardo Carbajal: (Owner-Manager)
Ricardo has also been involved in the veterinary field for many years. His experience, however, comes more from the world of dog breeding and training. Much of his professional career as an internationally recognized canine author, breeder, trainer and judge can be viewed in the pages of his German Shepherd website - www.delconosur.net. His abilities include the handling of "difficult cases" such as aggressive, or fearful dogs ("dog-whisperer" style).
Daren Anderson: (Kennel Manager)
Daren has been the face and voice of our kennel since 2013. We not only trust him implicitly with all the daily functioning of the kennels but his expertise with dogs is second to none. He is also the owner of Timpanogos Shepherds, a breeding program that deals with high quality German Shepherds and he contracts with us to offer his help and experience to our kennel as we (owners) transition slowly into retirement. We are blessed to have Daren and we are certain you will enjoy his candid and positive demeanor as much as we do.